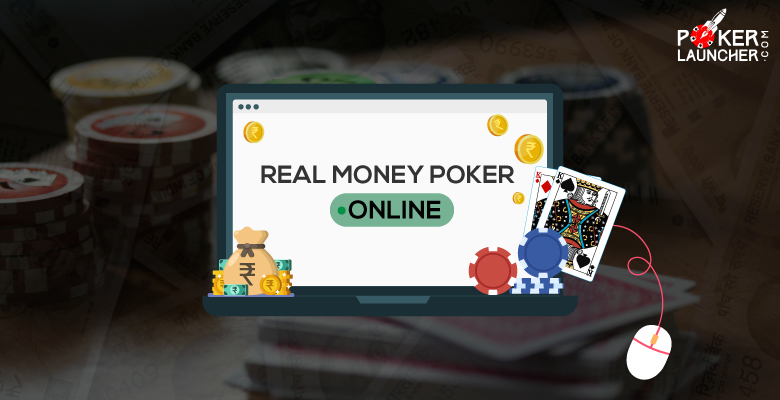 How to find the best real money poker games online?
There are a plethora of options to choose from when it comes to real online poker. The best platform for a low-stakes cash game player might be the worst platform for a high-stakes tournament grinder. Here are a few factors to look into when choosing a platform to start playing online poker on.
Only play on credible, trusted websites-this keeps your money secure and the games fair.




Deposit offers-Many platforms will reward a new player's patronage to their platform with ridiculous first deposit offers that give insane value. Make sure you do a side-by-side comparison of the deposit offers available to you.




UI-A clean and crisp U.I is necessary for a smooth online poker experience. The simpler the and faster U.I is ALWAYS, the better U.I not the pretty one!




Promotions-Are the promotions offering good value? Are the promotions offering something I even want? Promotions done by platform can be massive, make sure you capitalise on them whenever you can as they add free boosts to your bankroll




Leaderboard prize pool-Having a highly profitable leaderboard placement to chase can drastically increase the volume you put in and the money you make.




A regular schedule of cash games and tournaments-You will never be able to realize your edge in formats without putting in significant volume. A full schedule is vital for grinding poker




Do not fall for the insane value and mega whales story. Avoid being lured to shady pp poker clubs and illegal home games with strangers.




Have fun!. there's no point to poker if you start doing it like a chore, always have fun with the game and learn to laugh at yourself and your mistakes. Not only will it make you a better poker player but it also enables you to play at the highest potential that you can. Don't take yourself too seriously





And that brings to the end of this concise but crucial tips guide for real money online poker. I believe this is all newer online players need to start finding their footing on the right platform. I wish you all the best exploring, we will be tackling things like the poker player psyche and the games offered on these platforms, keep watching this space, peace out!